Become an MRBA Member Today!
MN River Builders Association Member Benefits & Services
The MN River Builders Association is here to Serve, Protect and Promote our members' businesses. We are your Information Center, your Issue Center and your Marketing Center all in one. As an MRBA member, you can stay connected with 125 other local building industry professionals, and as you know, people love to do business with people they know. The MRBA is here to be the voice of the local building industry — we need your voice to make us louder.
The MRBA Serves, Protects and Promotes Your Business!
Contact the MRBA office with any questions you may have about our Member Benefits. Call 507-625-7138 or email at info@mnrba.com
Membership Meetings: Meet and network with fellow MRBA members affiliated with the local building industry. Meetings are held the third Tuesday of the month
Meeting Host Opportunities: Host a membership meeting at your business! Members get a chance to tour your facility and learn all about you. Receive extensive recognition in the bi-monthly MRBA E-newsletter and on our Website Events Calendar. You'll also get a chance to address the members during the meeting.
Special Events: Participate in the many MRBA special events including the Raw Fusion Fashion Show, the Annual Golf Tournament in June and our Sporting Clay Shoot in the Fall.
Sponsorship Opportunities: Promote your company by sponsoring one of the many MRBA events.
Tour of Homes: The MRBA Tour of Homes is held two times a year; in the Spring and in the Fall. Contractors showcase their workmanship and market their homes, as well as feature the suppliers and sub-contractors who participated in the project.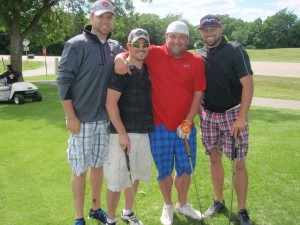 Legacy Golf Tournament
Education: Education classes are held for the members throughout the year. Receive special member discounts on builder licensing continuing education programs.
Education Exhibitor Fair: Builders attend continuing education seminars throughout the day and tour the Exhibitor Fair where members showcase their products exclusively to builders.

Involvement: Be a part of the decision-making process for the Association by participating on various Committees.
Legislative and Government Issues: Our association keeps abreast of legislative and government issues that affect the building industry. We strive to protect and serve as a watchdog on issues facing the building industry today.
MRBA Website: Members are listed free of charge on the MRBA website, www.mnrba.com. A free link to your website is included!
Builder Day at the Capitol
Community Service: The MRBA is committed to serving its community through scholarships, contributions to several local charitable organizations and also supporting the Construction Management Student Association at Minnesota State University.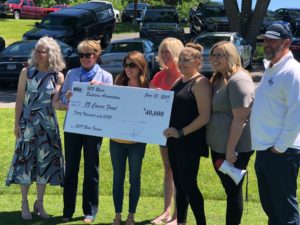 In 2019, the MRBA donated $40,000 from proceeds of Raw Fusion to the JZ Cancer Fund.
Member Discounts: Take advantage of the many discounts available through our association and national programs.  Contact us to learn more!