NEW MEMBER PROFILES
Meet Amber Patterson of Amber Patterson Design Co.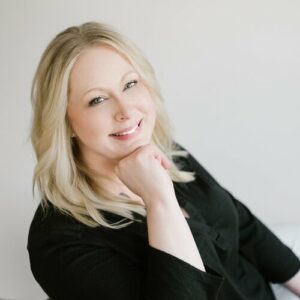 Amber Patterson Design Co. is a full service interior design firm located in historic Saint Peter. When founded in 2018, we set out on a mission to build a company that would touch on all aspects of a project, providing professional services, exclusive, quality-driven products and honest design.
Over the past 3 years, we have established a team of passionate and creative individuals, the tools to successfully complete a project, and the resources to stand out in an ever evolving industry. We specialize in the complete design of new construction and large-scale remodel residential projects. Additionally, we have a brick and mortar store offering a carefully curated collection of home furnishings.
MEMBER PROFILES
Cody Zernechel of CZ Construction
Cody started as a general contractor in 2016 after working for two other MRBA builder members for over 15 years. He focuses on custom homes, remodels and custom cabinetry.  He initially joined the MRBA to showcase one of his homes on the Tour of Homes.
Cody loves to travel with his family in their camper to all of the National Parks. He also enjoys 4-wheeling, fishing and spending a lot of time in nature. You can see one of Cody's custom homes on the Tour of Homes coming up April 30-May 1.
Thank you Cody for your continued support of the MRBA.

John Hoffman of Wilcon Construction Services
John graduated in Construction Management from MSU and has been working for Wilcon since 2006. He recently purchased the business from Bill and Kirsten Freitag with his business partner Elijah Kannmacher. Elijah and John have active roles within the daily operations and offer residential and commercial construction. Wilcon Construction has been a member of the MRBA since 2002 has enjoyed meeting many great sub-contractors through the MRBA, The Tour of Homes has helped to promote their services. In John's spare time, he enjoys hockey, golf, hunting and fishing. He has helped coach hockey through MAHA and loves to get away to warm places in the winter with his wife, Jess, and son, Landon.You can see one of their patio homes on the Spring Tour of Homes.
Thank you John for your support of the MRBA. We also appreciate all of the support from Bill & Kirsten over the many years!